Osteopathic Models of Health & Disease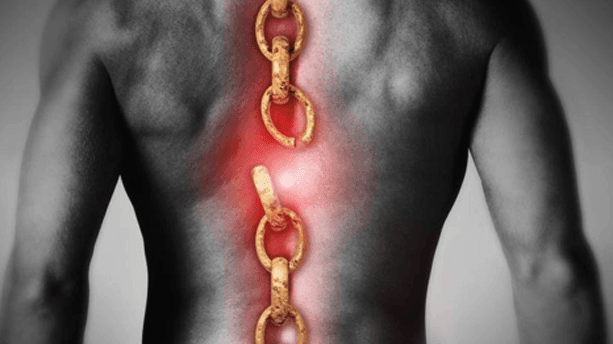 Osteopathic Models of Health & Disease
Course Objectives
This course delves deeper into the principles of osteopathy and the osteopathic approach to health and disease. The fundamental tenets of osteopathy are examined further, particularly in relation to spinal motion and dysfunctions. An overview of techniques is provided as well as their mechanism and indication for osteopathic treatment. Safety and ethics in manual practice are discussed.
At the completion of the course students will be able to distinguish five structure-function models of osteopathic care: Bio-mechanical — Respiratory/Circulatory — Neurological — Bio-psychosocial — Bioenergetic and how they relate to the musculoskeletal framework.
Materials:
Lecture Slides, Related videos, Handouts/Readings
Evaluation:
Online quizzes. Final exam. Passing Grade 75%.
Continuing Education:
CEUs: 6
1 CE= 10 study hours
Course completion:  60 hours
Course Curriculum
This course is delivered through a series of 3 interactive lessons covering a wide range of topics:
Osteopathic models of disease – functional vs. structural disease.
The role of environmental, genetic and affliction factors in the disease process.
Osteopathic lesion and how can it be diagnosed.
Osteopathic approach to spinal motion and the Fryette's principles.
The major differences between direct and indirect osteopathic techniques.
The five structure-function models of osteopathic care.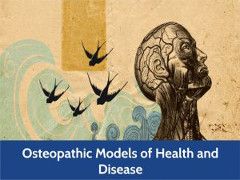 Lecture 1.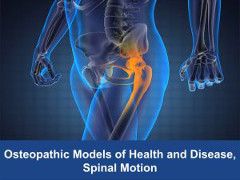 Lecture 2.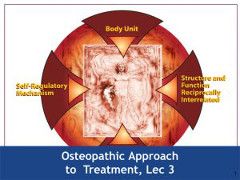 Lecture 3.
Course Reviews
This is the best course about the osteopathic stand on disease development I have taken. An interesting subject and well explained.
This course is very useful! Ideal for anyone who wishes to get an introduction to osteopathic medicine.
I am a personal trainer working mostly with older clients…this course helped me better communicate with my clients about their health concerns.