Hands-on Clinical Training
Clinical training is a pivotal part of the diploma study and enables students to put into practice the knowledge and skills they have acquired in module one. LCO's teaching clinic provides students with an opportunity to practice on real patients of all age groups who present a wide spectrum of health conditions.
You will learn how to take an age-appropriate case history and perform a 12-step osteopathic assessment protocol including physical examination, palpation, active and passive diagnostic testing. You will gain competency in the treatment techniques and will be able to correctly identify a somatic dysfunction, formulate an appropriate treatment plan, and perform an osteopathic treatment using the most effective osteopathic technique and modalities.
A low student-to-teacher ratio allows for a personalized approach to each participant. Through individual tutoring sessions and open discussions, you will be encouraged to develop treatment styles relevant to the specialization of their practice.
Soft tissue techniques
Myofascial release
Muscle energy technique (MET)
Facilitated positional release
Strain-Counterstrain
Balanced ligamentous tension (BLT)
Joint mobilization techniques
Cranial osteopathy for headaches & migraines
Lymphatic pump
Still technique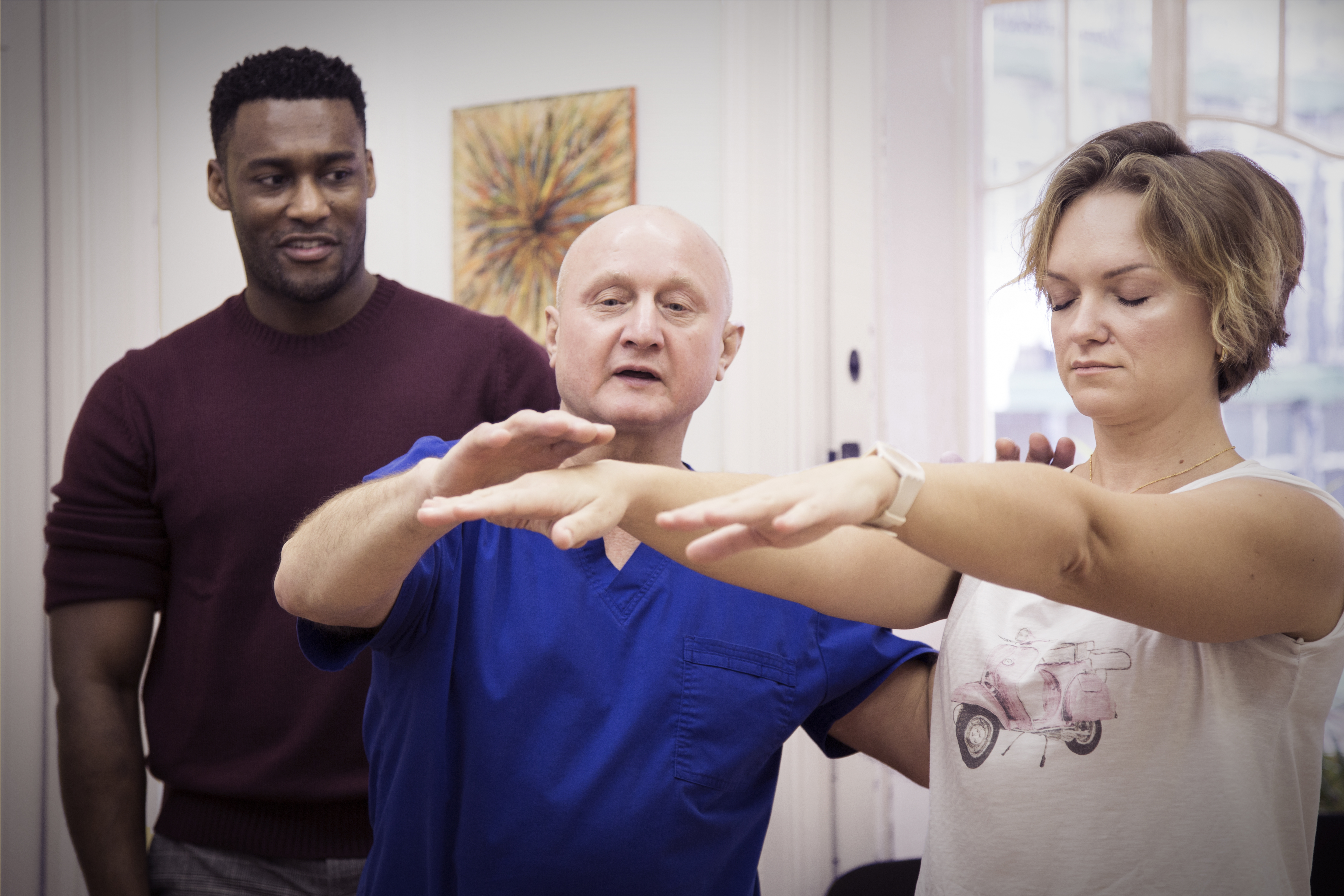 LCO Clinical Training, 2018
Barcelona, Spain