"An investment in knowledge pays the highest interest" –  Benjamin Franklin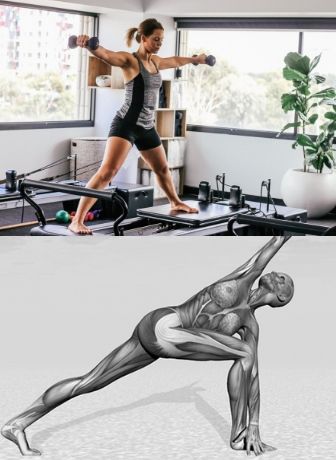 With almost 9 million participants, Pilates is the fastest growing fitness activity worldwide.
Today, thousands of wellness facilities offer classes to students in their 40' and 50' who are turning to Pilates for help in recovery from chronic pain or injury.
Have you thought about expanding the therapeutic aspect of your practice to reach clients with particular health needs?
Students who have health concerns that can not be addressed in a group class setting.
Older clients with chronic conditions that do not respond to medications or surgery.
People with physical or emotional traumas and are seeking private help from instructors with proven reputation and special skills.
It's important to note that the post-rehabilitative value of movement therapies i.e. yoga or Pilates, has been steadily gaining acceptance among medical community. A new generation of doctors and physiotherapists, themselves Pilates enthusiasts, are recommending movement therapy to their patients.
Pilates and Osteopathy working together
Pilates is a corrective form of exercise that emphasizes the balanced development of the body through core strength, flexibility and body awareness. Osteopathic treatment aims to restore a person's health by finding a "weak link" and working on the surrounding tissue in order to improve mobility and strength. In-depth knowledge of anatomy, body biomechanics and models of health and disease is essential to building a post-rehabilitative practice.
LCO's comprehensive and affordable online programs offer you an opportunity to join a growing community of Pilates professionals effectively working with special populations and clients with injuries. We invite you to browse our extensive range of courses and programs and select the study which best suits your professional goals.