Biomechanics of the Human Body
Learn how the laws of mechanics apply to physical functions and musculoskeletal health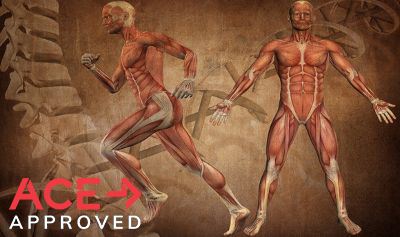 Biomechanics of the Human Body
Learn how the laws of mechanics apply to physical functions and musculoskeletal health
Advance your knowledge of the mechanics of a living body. All life forms on earth, including humans, are constantly subjected to the universal force of gravitation and other forces from within the body. This course explains how human movement is achieved through the complex and highly coordinated mechanical interaction between bones, muscles, ligaments and joints within the musculoskeletal system. Emphasis is placed on the mechanical properties and structural behaviours of the spine and major joints.
Specific topics include structure and function relationships in tissues and organs, the application of stress and strain analysis to biological tissues, analysis of forces in human function and movement, as well as energy and power in human activity. At the end of the course, you will
Expand your understanding of functional anatomy and biomechanics;
Learn the basic dynamics of human movement;
Understand three types of levers and mechanical advantage;
Become familiar with work and energy methods, momentum and kinematic measurement techniques;
Explore the concept behind human motion analysis;
Understand Fryette's Laws and their relevance to spinal mechanics;
Review the fundamental strength of materials in biological tissues.
Key Features
Upon registration, you will receive login credentials to LCO's online learning platform www.studyosteopathyonline.com  Your access there does not expire: you may follow your coursework at your own pace and will retain access to all future updates.
American Council on Exercise (ACE) approved for 6 CECs
Recorded lectures
Downloadable presentations
Video tutorials
Free online textbook
Communication with course instructor
Certificate of Completion
Lifetime access to future course updates
Course Reviews
Very informative course. I liked the ability to download and print the lectures and study when I wanted.
I liked that the course explained challenging concepts in a clear and concise format. It made it easy to absorb new information and learn a lot.
Very good course! Watching video tutorials was most helpful in understanding the basics of biomechanics.