Master's Certificate in Osteopathy (M.C.OST)
Postgraduate Certification for wellness professionals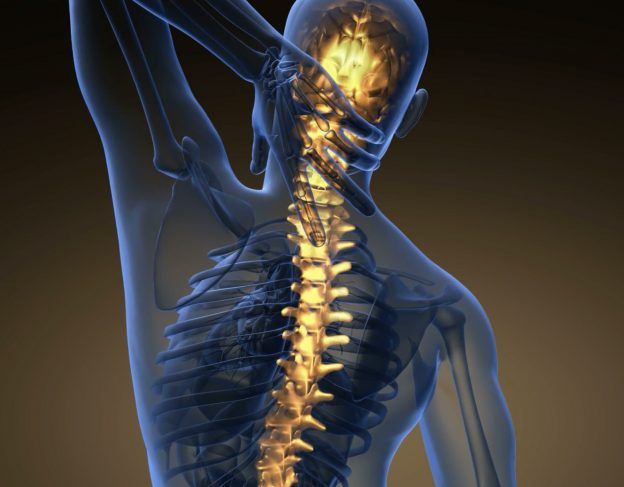 Master's Certificate in Osteopathy (M.C.OST)
Postgraduate Certification for wellness professionals

Program overview
Admission into this postgraduate study is open for medical professionals looking to integrate an osteopathy-based healthcare model into their current practice. Graduates are awarded a Master's Certificate in Osteopathy and may use the professional designation M.C.OST
The 100% online program delivers core osteopathic knowledge through a broad spectrum of educational experiences. Upon completion of the M.C.OST students acquire diagnostic, treatment and clinical reasoning skills underpinned by a profound understanding of osteopathic philosophy and principles.
The Master's Certificate in Osteopathy is comprised of two learning modules. Program completion time is estimated at 700 hours.
Module I   – Core Osteopathic Knowledge / Online learning / 500 hours

Module II  – Osteopathic Research/ Thesis / 200 hours 
Module I – Core Osteopathic Knowledge
Eight curriculum courses are accessible via LCO's eLearning platform  www.studyosteopathyonline.com and are self-paced and suitable for different learning styles. The course instructor monitors students' progress and is available for guidance and support. The curriculum includes the following subjects
Applied Anatomy and Physiology 
Pathology 
Biomechanics of the Human Body
Philosophy and History of Osteopathy 
Osteopathic Models of Health and Disease
Osteopathic Modalities and Treatment 
Medical Imaging
Gerontology
Module II – Osteopathic research
The submission of osteopathic research is an essential component of the M.C.OST program. Students generate and argue an original osteopathic thesis that sparks their professional interest and is relevant to the specialization of their practice.  A dedicated academic advisor mentors and supervises the research progress. 
For more information, please refer to the program outline available for download on this page.
Course Reviews
I am enjoying my online program so much, halfway there. Thank you for providing this platform for people like me, a working adult living on an island where there are very little educational resources available.
My experience with the program was great! The material is really well organized and the lessons are divided properly with emphasis on proficient methods of treatment. Overall, the program offered me useful skills and a way for me to integrate osteopathy into my current practice.