Master of Science (M.Sc.) in Osteopathy
Postgraduate degree for medical professionals
Program release date: April 1, 2020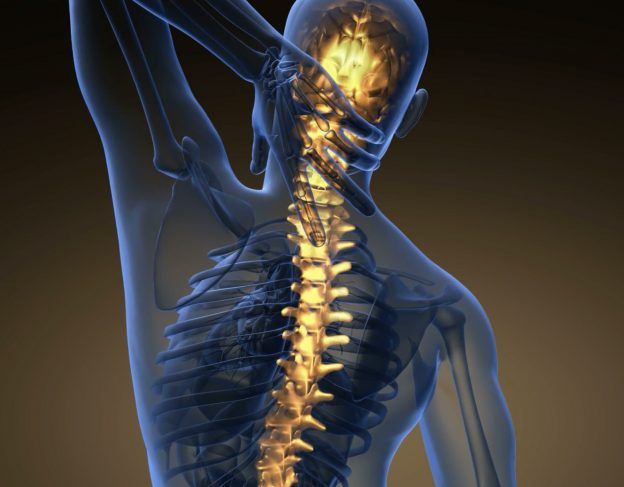 Master of Science (M.Sc.) in Osteopathy
Postgraduate degree for medical professionals
Program release date: April 1, 2020
This postgraduate study intended for physiotherapists, chiropractors, and physicians interested in building an osteopathy-based healthcare practice. Graduates of the program gain the academic credentials and practical skills required to qualify as a manual osteopath internationally and use a professional designation M.Sc.O (Master of Science in Osteopathy).
Graduates of the LCO's Diploma in Osteopathic Manual Practice (DOMP)   are eligible for direct admission into the M.Sc. in Osteopathy.
Program Objective
This comprehensive study will broaden your perspective of the functional anatomy and biomechanics of the human body, with a particular emphasis placed on the spine and major articulations. You will further advance your understanding of the pathophysiology of the musculoskeletal system and pathological conditions caused by injury, repetitive trauma or degenerative diseases. Under the guidance of practicing osteopaths, you will learn how to perform an osteopathic assessment and arrive at a diagnosis based on the clinical reasoning skills underpinned by osteopathic philosophy and principles. You will be able to formulate suitable and safe treatment programs, using effective osteopathic techniques such as myofascial release, HVLA, strain-counter strain, muscle energy, ligamentous balance and cranial techniques among others.
Program Outcome
At the completion of the studies, you are awarded a professional designation M.Sc. in Osteopathy and are eligible to practice as an independent manual osteopath worldwide.
Completion time – 24 months / 2000 hours
The estimated duration of the study is two years. However, as the program is partially offered in an online format, dedicated students may complete their studies within a shorter period of time.
Program Structure
The M.Sc. in Osteopathy comprises three self-contained modules delivered in a blended learning format:  1) online learning/preclinical module offers core osteopathic knowledge; 2) supervised clinical training integrated with the work-experience program in the osteopathic clinics; 3) osteopathic research.
Module I   – Preclinical Studies (Online learning ) 800 hours

Module II  – Clinical Training / CBL / 1000 hours

Module II  – Osteopathic research (Graduate thesis) 200 hours
Materials:
Online textbooks, recorded lectures, downloadable lecture slides, video tutorials, handouts/readings.
Evaluation:
Each course requires completion of 3 quizzes and a Final exam. Passing grade is 75%.
Module I – Preclinical Studies 
The preclinical module is an immersive online experience with global reach. Here, students build the core osteopathic knowledge essential to any osteopath. Students access biomedical science courses (functional anatomy, biomechanics, pathophysiology) via LCO's e-learning platform  www.studyosteopathyonline.com 
| | |
| --- | --- |
| FAB-01-MSO | Functional Anatomy and Biomechanics for Osteopaths I |
| FAB-02-MSO | Functional Anatomy and Biomechanics for Osteopaths II |
| PMD-MSO | Pathophysiology of Musculoskeletal Disorders |
| OMD-MS | Osteopathic Models of Health and Disease |
| OTT-MSO | Osteopathic Treatment Techniques |
| OAD-MSO | Osteopathic Assessment and Diagnosis |
| IOT-MSO | Integrated Osteopathic Treatment |
| MI-ACO | Medical Imaging |
| GER -ACO | Gerontology |
| | |
Module II – Clinical Training (Case-Based Learning)
Supervised Clinical Training is a pivotal part of the study and enables students to put into practice core osteopathic knowledge they have acquired in Module I. Having passed the online curriculum courses, students can register for the clinical training held in Barcelona, Spain or Toronto, Canada (twelve consecutive days).
The teaching clinic is an intensive learning event lead by experienced osteopaths passionate about sharing their knowledge with future osteopaths. Students practice on real patients of all age groups and presenting a broad spectrum of health conditions commonly encountered in osteopathic practice. By the completion of the clinical students learn how to perform an osteopathic assessment, identify a somatic dysfunction,  formulate an appropriate treatment plan, and perform an osteopathic treatment using the most effective osteopathic techniques.  
A low student-to-teacher ratio allows for a personalized approach to each participant. Through individual tutoring sessions and open discussions, students begin developing treatment styles relevant to the specifics of their practice. 
Module III – Osteopathic Research
The submission of osteopathic research relevant to a student's occupational specialization is an essential component of the M.Sc. in Osteopathy. In their graduate thesis, students generate and argue an original osteopathic thesis that sparks their professional interest. A dedicated academic advisor supports and mentors students through their research.
For more information, please email Cindy Castle at admissions@lcocanada.com